04.02.2008
EU Nature Directors' Meeting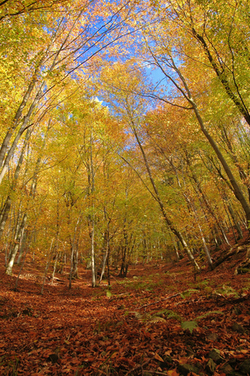 The regular meeting of the European Union Nature Directors will be held in Bled and at Brdo pri Kranju, Slovenia, between 4 and 6 January 2008. The meeting is organised and chaired by the presiding country in cooperation with the European Commission.
The central theme of the Slovenian meeting will be sustainable forest management and monitoring to achieve the targets for halting the loss of biodiversity by 2010, which is one of the priorities of Slovenia's Presidency. On Tuesday, after a field trip to Triglav National Park, a working meeting dedicated to both topics will be held between non-governmental organisations (World Wildlife Fund [WWF], European Forest Owners [ELO], Bird Life, Prosilva, Federation of Associations for Hunting and Conservation of the EU [FACE], and others) and the World Conservation Union (IUCN).
On the last day, the nature directors and representatives of the European Commission will discuss possibilities for improving the efficiency of different working committees carrying out European policy and legislation in the nature conservation area. Two workshops are planned to take place on that day as well. The first one will be dedicated to fulfilling obligations at Nature 2000 sites, while the second will focus on sustainable forest management. At the close of the meeting, the findings of working groups will be summarised and the States of the first Troika (Germany, Portugal and Slovenia) will present the results of their co-production in the last one-and-a half-year period, while the States of the new Troika (France, Czech Republic and Sweden) will announce the themes of their Presidency.