18.06.2008
Slovenian Presidency achieves decision on EIT headquarters: Budapest selected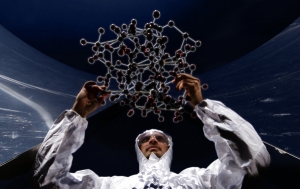 Although it has been clear all along that achieving a final decision on the location of the headquarters of the European Institute for Innovation and Technology (EIT) would be a neither easy nor quick task, the Slovenian Presidency has demonstrated fine diplomatic skills and has managed to bring the divergent positions of the Member States to a consensus. The EU Member State ministers today agreed in Brussels that the most appropriate candidate is Hungary.
Current Competitiveness Council President, Slovenian Minister for Higher Education Mojca Kucler Dolinar, commented, "I am very pleased. In fact, I am delighted to see the efforts and commitment on the part of the Member States for the common good. Both the Slovenian Presidency and I personally have dedicated huge efforts towards driving forward the selection procedure and, now, they have paid off. EIT will become a symbol of the combination of European research and innovative capabilities and the beginning of its operation will, accordingly, mark an important milestone in the history of European research policy." She went on to say, "We took on a great responsibility but at the same time we had available to us a unique opportunity, which we used to the full in order to set up a framework for joining up European research, business and educational potential. Now that we have decided on the headquarters of the Institute, and with the forthcoming appointment of its Governing Board, all the conditions will finally be in place to bring the EIT project to life and enable it to fulfil its purpose."
Today's intergovernmental conference was convened by the Slovenian Presidency after the competent ministers decided on 29 May this year, following lengthy talks, that the final decision of the Member States would be based on the 2003 agreement between EU leaders, giving priority for the selection to the then accession countries. Since the ministers agreed with the Presidency proposal that, for the siting of headquarters of new agencies in the Member States, the principle of proportional distribution should be respected, it was Hungary that received the greatest support. Poland already hosts the Frontex Agency and Slovakia submitted a joint candidature with Austria. In addition to Hungary, Austria and Slovakia - with the joint candidature of Vienna and Bratislava, the Polish city of Wroclaw, the German city of Jena and the Spanish Sant Cugat des Vallés had entered bids for the EIT headquarters.