23.02.2008
Declaration by the Presidency, on behalf of the European Union, on the occasion of the 6th anniversary of the Ingrid Betancourt's kidnapping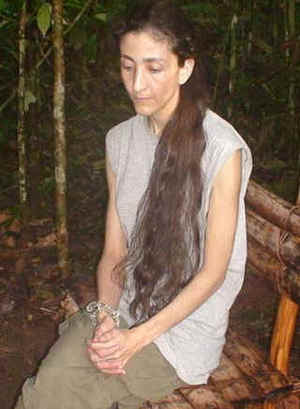 The sixth anniversary of the kidnapping, on 23 February 2002, of Ms Ingrid Betancourt, is a reminder to the international community of the tragedy being endured on a daily basis by all the hostages held in Colombia. Some have been in captivity for more than ten years.
The European Union welcomed the release, on 10 January 2008, of Ms Clara Rojas – Ms Betancourt's campaign director – and of Ms Consuelo Gonzales de Perdomo and hopes that the announcement by the FARC, on 2 February, of the release of Ms Gloria Polanco, Mr Luis Eladio Perez and Mr Orlando Beltran, all held in captivity for many years, will be followed by a favourable outcome as swiftly as possible. That would constitute a step in the right direction.
The Union would reiterate, in the clearest possible terms, its condemnation of the taking of hostages in any circumstances whatsoever.  It calls upon the illegal armed groups in Colombia to release all captives rapidly and to abandon the practice of kidnapping and hostage-taking.
The Union has already emphasised the need for a humanitarian solution and again draws attention to the urgent need for women and the sick to be released without delay.  It stresses the importance of efforts being made to achieve that goal.
The Candidate Countries Turkey, Croatia* and the former Yugoslav Republic of Macedonia*, the Countries of the Stabilisation and Association Process and potential candidates Albania, Bosnia and Herzegovina, Montenegro, Serbia, and the EFTA countries Iceland, Liechtenstein and Norway, members of the European Economic Area, as well as Ukraine, the Republic of Moldova, Armenia, Azerbaijan and Georgia align themselves with this declaration.
* Croatia and the former Yugoslav Republic of Macedonia continue to be part of the Stabilisation and Association Process.