07.04.2008
19th Meeting of the Committee of Competent Authorities (CCA) for the Implementation of the Seveso II Directive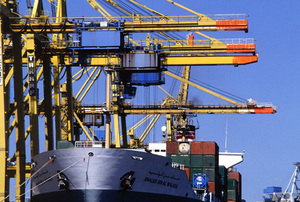 Today, the 19th Meeting of the Committee of Competent Authorities for the Implementation of the Seveso II Directive starts at Brdo pri Kranju. The Council Directive on the control of major-accident hazards involving dangerous substances is more commonly known to the wider professional public under its unofficial name – the Seveso II Directive. This Directive requires Members States to establish a regime for monitoring the operation of industrial installations in which large quantities of dangerous substances are handled and major accidents are therefore likely to occur, the consequences of which could harm humans or the environment and damage property.
The meeting of the Committee of Competent Authorities responsible for the implementation of the Seveso II Directive in the Member States always takes place in the country holding the EU Presidency. The Committee meeting is usually also linked with a professional seminar and a visit to an installation subject to operational monitoring under the Directive. The current seminar will be attended by 90 representatives of competent authorities, 14 of which will be from Slovenia. After the introductory presentations, the seminar participants will work in three groups dealing in more detail with the following issues:
ensuring uniform interpretation of Seveso II provisions,
tools to support the enforcement of Seveso II,
the contribution of feedback from implementation experience towards a review of Seveso II.
On Wednesday, 9 April 2008, the last day of the meeting, the participants will visit the Slovenian port operator, the company Luka Koper. They will be acquainted on site with procedures for the control of major-accident hazards involving the dangerous substances stored and transhipped in the Koper port area.