10.04.2008
Event announcement: Informal Meeting of EU Ministers for Competitiveness will be held at Brdo on 15 and 16 April 2008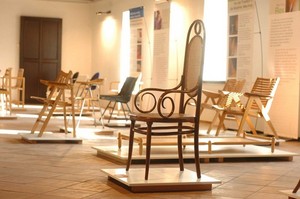 The Informal Meeting of Ministers for Competitiveness will start on 15 April 2008 with a meeting of the EU ministers competent for research, chaired by the Slovenian Minister for Higher Education, Science and Technology, Mrs Mojca Kucler Dolinar.
The launch of the new cycle of the Lisbon Strategy and a wide-ranging discussion on the Green Paper on the European Research Area (ERA) have encouraged the Member States, European institutions, non-governmental organisations and other interested parties to form a strong alliance in favour of the full implementation of the European Research Area project. The Slovenian Presidency will make every effort to take advantage of this moment and the new energy generated, focusing them on a process aimed at providing a truly free flow of knowledge (the 'fifth freedom'), the most attractive labour market for researchers (both for researchers from the European Union as well as from other countries), a coordinated strategy for international cooperation in science and technology and great joint potential based on the coordination of national and European scientific and technological programmes.
It is the beginning of a new partnership which will also be reflected in the work of future EU Council Presidencies. The ministerial meeting will, therefore, be held under the title 'Development of partnership in the European Research Area'. The debate on the vision for and management of the European Research Area will be co-moderated, with special presentations, by the ministers from France, Sweden, Estonia and Ireland and by Jože Colarič, Director-General of the pharmaceutical company Krka d.d.
The second part of the Informal Meeting of Ministers for Competitiveness from EU Member States and EFTA countries, held on Wednesday 16 April 2008, will be chaired by the Slovenian Minister for the Economy, Andrej Vizjak.
During the morning session, participants will discuss small and medium-sized enterprise policy, in particular the key challenges encountered by enterprises during their growth period. The debate will also focus on how to improve, strengthen and exploit the innovation capabilities of small and medium-sized enterprises in the European Union. Through this debate the Presidency will contribute to shaping the emerging initiative, a 'Small Business Act for Europe'. The keynote speakers at the morning session will be Arnaldo Abruzzini, Secretary General of Eurochambers, the European Association of Chambers of Commerce and Industry, and the Slovenian entrepreneur, Ivo Boscarol, Director of the company Pipistrel.
In the afternoon, the ministers will discuss sustainable industrial policy, in respect of which the European Commission intends to adopt an action plan in May. Participants will exchange views on the opportunities and the role of industry within sustainable development and will establish how to maintain and increase sustainable welfare while combating climate change and coping with increasing energy demand. Positions on this issue will also be presented by Žiga Turk, Minister of the Slovenian Government Office for Growth, and Janez Škrabec, Director of the company Riko.