16.04.2008
Twelfth ministerial conference of the United Nations Conference on Trade and Development (UNCTAD XII) in Accra (Ghana) – Information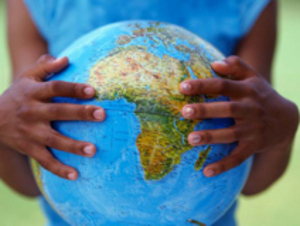 In Accra, Ghana, the 12th ministerial conference of the United Nations Conference on Trade and Development (UNCTAD XII) will be convened between 20 and 25 April 2008. The session will be attended by heads of state or government, ministers for development and the economy from 193 UNCTAD member states, high representatives of the UN and other international organisations (WTO, UNIDO, ITC), and representatives of development agencies and non governmental organisations. The Slovenian delegation will be headed by Žiga Turk, Minister of Development, and Andrej Šter, State Secretary at the Ministry of Foreign Affairs.
The aim of the conference is to review the work of UNCTAD from the last ministerial conference in Sao Paolo four years ago and to discuss orientations for the next four-year period. The UNCTAD XII ministerial conference will adopt an outcome document outlining the activities of the organisation for the next four years in the areas of trade and development, and related issues from the areas of finance, technology, investment and sustainable development. Institutional reform of UNCTAD will also be discussed, as well as methods of implementing assistance to developing countries facing the challenges of globalisation for their faster economic progress and the reduction of poverty.
The conference will be convened in the form of a plenary general debate and a row of round-table discussions on specific individual development aspects. At the conference, Development Minister Žiga Turk and State Secretary Andrej Šter will, on behalf of the country holding the EU Council Presidency, affirm the role of UNCTAD as the central organisation within the UN system for comprehensive dealing with trade and development issues. The EU has been emphasising that the role of UNCTAD lies primarily in its cooperation with developing countries for their better regional and global integration. In this, the main framework is the attainment of the Millennium Development Goals, sustainable development, gender equality, and the stable and democratic development of developing countries, particularly African and other least developed ones.
The World Investment Forum – the goal of which is to attract investors to developing countries – will be convened on the margins of the conference.