18.04.2008
Minister Dimitrij Rupel received a Special Envoy of the Prime Minister of the People's Republic of China Guan Chengyuan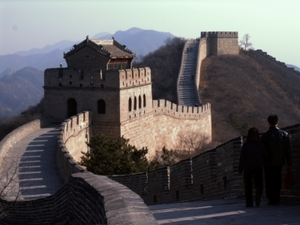 Dimitrij Rupel, President of the EU General Affairs and External Relations Council and Slovenian Foreign Minister, in Ljubljana received Ambassador Guan Chengyuan, Special Envoy of the Prime Minister of the People's Republic of China, who apprised him of the letter sent by the Chinese Prime Minister to the President of the Council of the European Union, Slovenian Prime Minister Janez Janša. The letter contains the position of the Government of the People's Republic of China on the latest developments in Tibet and developments in EU Member States related to Tibet.
In his reply, Minister Rupel pointed out that the EU Presidency had already adopted a position on these developments. He expressed his firm belief that it was in the interest of the EU as well as China that both sides find some common ground with regard to the Tibetan issue.
The Slovenian Foreign Minister assured Special Envoy Guan that Slovenia and the EU supported China's efforts towards promoting stability as well as further economic and social development in the country and the region. "We strongly believe that the best way towards these aims is through the processes of democratization and respect for human rights," stated Minister Rupel. Slovenia and the EU understand the urgency of restoring stability in China, but at the same time believe that the Chinese authorities could take more positive steps to address the situation in Tibet, he emphasised later. The international community still lacks information on the events in Tibet and news from international NGOs state that many people are unaccounted for and that the Chinese authorities are implementing a number of harsh measures, especially numerous arrests, in order to ensure stability in the province. "The EU is concerned upon receiving such information. A positive step would be to allow free access to Tibet and to enable full transparency," underlined Minister Rupel. He was of the opinion that substantive and open dialogue with the Dalai Lama could form part of the solution. He also said that the Slovenian Presidency did not intend to invite the Dalai Lama to the Council meeting in Brussels; however, contacts with him on other levels were not excluded. The European Union also hopes that the Chinese Government will find a way to influence the provincial authorities to create a spirit of peace and cooperation.
Concerning some views on the Olympic Games, Minister Rupel said that Slovenia opposed a boycott, since the Olympic Games are the greatest sports event in the world and it would be wrong to link them to political developments.