29.04.2008
Informal Transport Ministers' meeting to focus on increasing traffic flows and the environment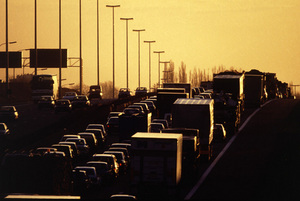 On 6 May, the Transport Ministers of the EU Member States will convene in Brdo, Slovenia, for an informal Council meeting, chaired by the current EU Transport Council President, Slovenian Minister of Transport Radovan Žerjav. The meeting will address the challenge of a sustainable transport system complying with the four principles of sustainable development: cost-efficiency, society, environment and ethics. By taking these four aspects into account, a social optimum can be achieved in the work of the transport sector.
The meeting will consist of a morning and an afternoon session. In the morning session, the ministers will discuss the future development of transport flows and the adaptation of increased transport flows in the process of pursuing the European Union's objective of becoming a global economic player. As transport flows increase, environmental and social acceptability will have to be guaranteed, as well as greater energy efficiency and a reduced environmental burden.
Later, the ministers will examine in depth the current state of the trans-European transport network (TEN-T) and the available financial instruments which, to a great extent, condition its development. They will look at the bottlenecks hindering efficient transport flows on European corridors and at options for eliminating them. The discussion is expected to focus on investigating possible further guidelines for the development of TEN-T.
In the shorter afternoon session, the ministers will discuss the climate and energy package summed up in the slogan '20 20 by 2020' and restrictions in the transport sector. They will assess the results of current measures aimed at reducing the environmental impact of the transport sector and will exchange views on the environmental impact of transport in the broader political context.