18.02.2008
Ministers adopt Conclusions on EU-Mauritania Fisheries Agreement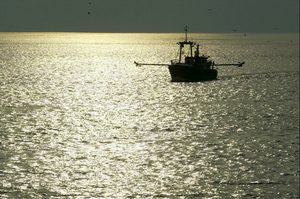 At today's meeting of the Agriculture and Fisheries Council chaired by the Slovenian Minister, Iztok Jarc, under the part "A" items the EU Ministers adopted Council conclusions on the revision of the Protocol to the Fisheries Partnership Agreement between the EU and the Islamic Republic of Mauritania. The agreement is very important since it is the EU's largest fisheries agreement; at the same time, it represents almost a third of Mauritania's national revenue.
"It is a significant achievement during the Slovenian Presidency, since relations with Mauritania have been one of the main political issues in the fisheries area in the last two months," stressed Mr Jarc, adding that "the majority of Member States and also the European Parliament advocated continued negotiations with Mauritania with a view to amending the existing protocol, not terminating it."
"It is important that, with its conclusions, the Council demonstrated its unity on the key components, which will be negotiated with the Mauritanians in late February within the joint committee," said Mr Jarc.
The Council conclusions invite the Commission to strive, in the negotiations, to define the volume of fishing opportunities for EU vessels in such a way as to ensure a balance between these quotas and the financial reimbursement to Mauritania, or as Mr Jarc explained, "we will pay for what we actually use."
The Council conclusions include the note that the negotiations must also take the needs of the Mauritanian fisheries sector as well as scientific advice and the biological condition of the fish stocks into consideration.  
The first fisheries partnership agreement between the EU and Mauritania dates back to 1987. The last agreement was concluded for the period from 2006 to 2012. The protocol to the agreement setting out the fishing opportunities and financial contribution was concluded for a period of two years and entered into force on 1 August 2006.
A year into the implementation of the Protocol, the European Commission has determined that the uptake of fishing opportunities by Member States has been low. In December 2007 the Commission therefore proposed that the Protocol be terminated and that the EU and Mauritania enter into negotiations on a new Protocol containing fishing opportunities for the EU which reflected the needs of the Member States and adjusting the Community financial contribution accordingly.