19.02.2008
Slovenian Economy Minister Vizjak states, "Agreement on the Goods Package means safe products on the EU market and a high level of consumer protection."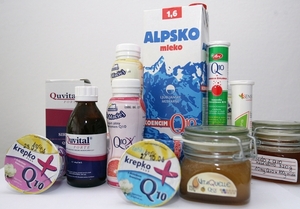 Andrej Vizjak, the Slovenian Economy Minister, is today attending the debate on the Goods Package during the plenary part-session of the European Parliament in Strasbourg. Last week, the Permanent Representatives Committee (Coreper) reached agreement on the three texts which make up the "Goods Package", a decisive step towards crowning the success of the efforts of the Council, Parliament and the Commission to reach agreement at first reading.
In his speech to the European Parliament and at the press conference, Mr Vizjak thanked "everyone who had contributed to the final harmonisation of the two Regulations and the Decision, giving due credit also to the German and Portuguese Presidencies".
The Minister assessed the Goods Package as a legislative proposal that would facilitate business and reduce obstacles to trade for European enterprises, in particular small and medium-sized enterprises. "By implementing these instruments, we will improve the efficiency of market surveillance and thus ensure, to the fullest extent possible, safe products on the market. This is one of the most important factors in building citizens' trust in the EU's single market," said Mr Vizjak, adding that the achievements proved "that the European Commission, all 27 Member States and all the political parties of the European Parliament are dedicated to the sustainable improvement of the business and living environment."
The Slovenian Economy Minister commented that taking over the EU Council Presidency only four years after accession to the EU was a considerable challenge, stating, "We are therefore very proud that we have, together with the Parliament, the Commission and the preceding two Presidencies, achieved such significant results in an area which is of great importance for the further development of our economy and for the safety of EU citizens."
The European Parliament will vote on the Goods Package on Thursday 21 February; a positive outcome is expected.