01.01.2008
Slovenian Presidency welcomes Cyprus and Malta into the Euro Zone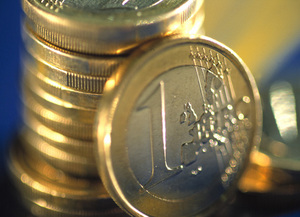 Dr Andrej Bajuk, the Minister of Finance of the Republic of Slovenia, welcomes Cyprus and Malta into the euro zone on 1 January 2008 and on this occasion underlines: "The euro brings numerous advantages in the business sector since it abolishes unnecessary costs and increases competitiveness. This encourages trade, resulting in the creation of new jobs in Europe. In my opinion, it is only through adoption of a single currency that the opportunities offered by a single European market can be utilised to the full."
With joining of Cyprus and Malta, the number of euro zone members increased from 13 to 15. Dr Bajuk expressed his appreciation for the work of the governments and central banks of both countries and stressed that preparations for the adoption of euro had been very successful. During its Presidency of the EU Council, Slovenia will carefully monitor the implementation of all the measures required to ensure the smooth introduction of the new single currency.
The Slovenian Presidency is in favour of further enlargement of the euro zone. During its six-month Presidency, Slovenia will cooperate closely with those Member States that will comply with the criteria for the introduction of the euro.