18.01.2008
Meeting of the European Platform for Biodiversity Research Strategy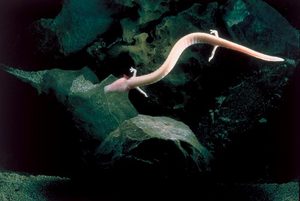 A regular meeting of the European Platform for Biodiversity Research Strategy (EPBRS) was held at Brdo, Slovenia, between 16 and 18 January 2008. Theme of the meeting: Water for life: research priorities for sustaining freshwater biodivers.
What does EPBRS stand for?
The European Platform for Biodiversity Research Strategy (EPBRS) is a forum for scientists, researchers and policy makers in the field of nature research and conservation. The purpose of the platform is to ensure that research contributes to halting the loss of biodiversity. The platform was established in 2000 and, since 2004, regular meetings have been organised by the country holding the Presidency.
The participants in the meetings identify and define strategically important biodiversity research that contributes to the implementation of measures to reduce biodiversity loss and help to conserve, protect, restore and ensure its sustainable use. Recommendations adopted at meetings are used as one of the criteria for defining research priorities by the European Commission and other agencies when preparing calls for tender for research.

In view of the increasing demand for water throughout the world, which is already having a critical impact on nature and regarding which knowledge is needed in order to take decisions and find sustainable solutions, participants at the meeting at Brdo pri Kranju discussed two subjects:
research needs for conserving freshwater biodiversity above and below ground (discussion focused on the status of and trends in freshwater biodiversity, including drivers of change and threats, an overview of current knowledge and research needs, sustainability and valuation of goods and services provided by freshwater biodiversity);
research needs for coordinated implementation of EU Directives and the ecosystem approach in conserving aquatic habitats (this subject area focused mainly on defining research needs for implementing the adopted policies and legal obligations).

For more information on the EPBRS meeting, please visit this website