16.01.2008
Consumer Credit: A major step forward in the interests of consumers throughout Europe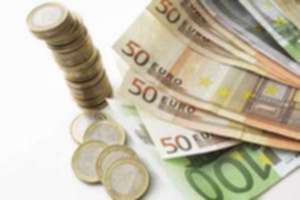 The Slovenian Presidency of the Council of the European Union welcomes the outcome of today's vote at the European Parliament on the Consumer Credit Directive. A major step forward towards the creation of more competition within the European consumer credit sector to the benefit of consumers has been taken. When the Directive enters into force as expected in 2010, it will bring much needed transparency and better legal protection to a financial sector worth €800 billion.
Today's vote brings us closer to the enactment of legislation that will afford enormous benefits to European consumers including wider choice, lower interest rates and greater protection. Consumers will also have a clear set of rules governing cross-border consumer credit throughout the EU, a sector with the potential to bring new and eagerly awaited products onto the market.
The Slovenian Presidency welcomes the strong political resolve shown by MEPs in their staunch defence of the interests of European citizens following last-minute negotiations among the political groups within the European Parliament.
We will now report back to the Member States with the results of the vote and we are confident that we will soon receive formal backing from the Council.
The Directive lays down minimum requirements for, among other things, the information which consumers receive before they conclude a loan agreement, information about the Annual Percentage Rate (APR) and information on the costs of early repayment. It also provides for a right to withdraw from the agreement within the first two weeks. Formally, the Directive still needs to be adopted by the Council of the European Union.