03.06.2008
At Brdo pri Kranju conference, business experts discuss teaching entrepreneurship and promotion of entrepreneurial spirit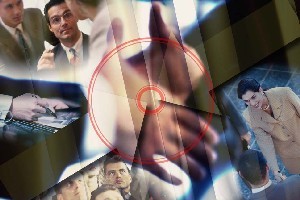 The Conference on the European Charter for Small Enterprises is currently being held at Brdo pri Kranju. The conference, whose main theme is 'The best ways to make life easier for SMEs!', was opened by Andrej Vizjak, the Slovenian Minister of the Economy, and Heinz Zourek, Director-General of the European Commission's DG Enterprise and Industry.
"The fact that the conference is being held for the fifth time this year shows that its subject matter continues to be extremely topical and the participation increasing year by year indicates great interest," commented Mr Vizjak in his opening address.
Today and tomorrow the participants will be acquainted with a number of examples of interesting and successful practices in the field of shaping and implementing enterprise policy. In the plenary sessions and workshops, speakers and experts will exchange information on good practices in the field of business policy.
Mr Vizjak expressed satisfaction that, during its Presidency, Slovenia had contributed to bringing small and medium-sized enterprises to the forefront of attention more than ever before, declaring, "We have become increasingly aware of the importance of small and medium-sized enterprises for the advancement of the European economy; their needs are increasingly being taken into account in policy making and implementation." He pointed out the progress the EU had made in the area of rapid and low-cost start-up of new enterprises and added that work in this area was not yet complete. The conference placed particular emphasis on examples of good practice in teaching entrepreneurship and promoting the spirit of enterprise.
"In Slovenia, we are proud of Acies Bio, a start-up enterprise operating and competing successfully on the global market, which won the Slovenian start-up award for 2008. We must take appropriate action if we wish to maximise the number of successful companies like this," underscored Mr Vizjak. The Small Business Act for Europe, currently being prepared by the European Commission as a key initiative, will greatly contribute to establishing the best possible environment for small enterprises and thus to unleashing their potential.
The conference, which continues tomorrow, has attracted about 400 attendees from over 40 countries.