03.06.2008
e-justice in Portorož – from the present into the future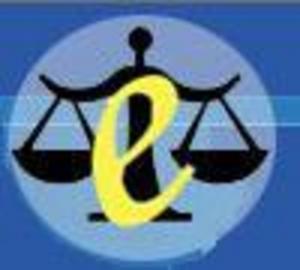 Information and communication technologies open up new possibilities and enable more efficient management in the field of e-justice, a field identified by the Slovenian EU Presidency as one of its main priorities in the area of justice and home affairs. Today in Portorož saw the conclusion of a conference on 'e-Justice & e-Law 2008'. At this event, organised by the Slovenian Ministry of Justice, participants learned about the possibilities of linking up e-justice services and systems EU-wide and about trends in the computerisation of national systems. The latest achievements in the areas of e-justice and e-law were presented by many private and public sector developers.
The conference was also attended by the current EU Justice and Home Affairs Council President Lovro Šturm and European Parliament Vice-President Diana Wallis.
The European e-justice portal construction project presented at the conference will constitute a single online access point and will enable existing e-justice services to be joined up. "The Slovenian Presidency has successfully pursued work in the areas of building up the European e-justice portal with links to insolvency records and by linking up criminal, insolvency and business registers," emphasised Dr Šturm. In April, a prototype was opened on an experimental basis for the States participating in the project of linking up insolvency registers. Additional content can be incorporated into the portal, such as links to existing registers, criminal records and the use of video conferences. The portal is expected to be opened to the wider public at the beginning of 2010.
At the conference, the European Commission presented a document containing ideas and plans for further work in the area of e-justice. A manual on the use and promotion of video-conferences in judicial procedures was also presented. The conference was concluded with presentations of the conclusions by the State Secretary at the Slovenian Ministry of Justice, Robert Marolt, State Secretary at the Ministry of Justice of Portugal, Joăo Tiago Silveira, and State Secretary at the German Federal Ministry of Justice, Lutz Diwell.