05.06.2008
Today sees the opening of the international conference 'Content Online for Creativity'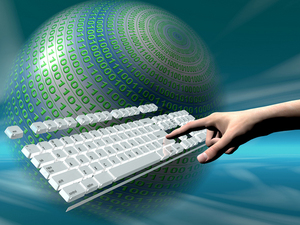 The 'Content Online for Creativity' conference aims to shift the focus of the debate on information society in the field of culture from technical matters to matters of content. The conference, which will touch upon important issues in the areas of media, information society and culture, constitutes an important component of the Slovenian EU Presidency. In drawing up the conference programme, designating speakers and determining target groups, the Slovenian EU Presidency has been collaborating closely with the European Commission, in particular the Directorate-General for Information Society and Media, as well as with other relevant institutions and individuals in the area of audiovisual and media services.
The conference will be attended by 160 participants, experts in the area of audiovisual policy, representatives of interest groups and industry, the national delegates of the EU Member States and other interested parties.
In terms of content, the conference is based on two documents issued by the European Commission in December 2007 and January 2008: Communication on Creative Content Online in the Single Market

and the communication A European approach to media literacy in the digital environment

.
The conference programme embraces four thematic areas:
New business models for te dissemination of content online,
Piracy and the legal provision of online content,
Managing copyright in the online environment,
Media literacy and cultural diversity.
You can watch the live streaming of the conference on: International Conference: Online Content for Creativity

At the opening of the conference on 5 June 2008, the keynote speakers will be:
Vivian Reding, European Commissioner for Information Society and Media, video address,
Dr Jelka Pirkovič, State Secretary, Ministry of Culture of the Republic of Slovenia,
Ruth Hieronymi, Member of the European Parliament.
For further information on the detailed content of the event, programme and panelists, see International Conference: Online Content for Creativity