05.06.2008
Resettlement of refugees from Iraq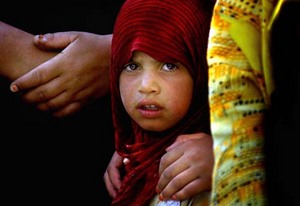 The Council, on the initiative of the German delegation, held an exchange of views on the resettlement of refugees from Iraq in the European Union. The Council expressed concern about the humanitarian situation of displaced persons inside Iraq and Iraqi refugees in neighboring countries while acknowledging the heavy burden being placed on those countries.
Ministers underlined that protection should continue to be provided primarily in the region itself in order to facilitate the return of refugees and internally displaced persons to their homes.  They welcomed the contributions which Member States are already providing by giving financial assistance to the region, by hosting asylum seekers and refugees from Iraq and by resettling refugees under national programmes. Member States were, in particular, encouraged to increase or create, on a voluntary basis, resettlement opportunities for vulnerable persons from Iraq in need of protection.
Member States were asked to cooperate with UNHCR and other relevant organizations and actors in the region in the implementation of resettlement. The Commission was invited to examine the possibilities for the resettlement of Iraqi refugees to be funded under existing programmes.
The Council notes that many Member States expressed their readiness to offer or to further explore resettlement opportunities for Iraqi refugees. The Council will continue the discussion under French Presidency.
The Council notes that member States expressed their readiness to offer the resettlement opportunities which might in the future lead to a common European response to the situation.