06.06.2008
Ministers adopt concluding communication in Oslo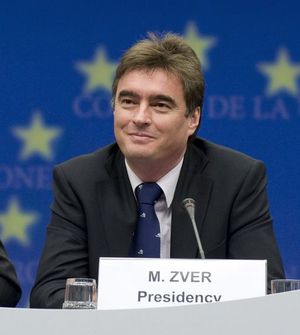 At their informal meeting held in Oslo on 5 and 6 June 2008, European Ministers of Education adopted a communication on the role of the school in encouraging intercultural dialogue, which symbolically rounds off the 18-month trio Presidency programme. The Ministers of the EU Member States, candidate countries, South-Eastern European and EFTA countries stressed in the communication that "Europe is becoming increasingly diverse, therefore the discussions on intercultural dialogue and encouraging multilingualism with emphasis on the role of the school are of key importance for our future." The Minister of Education and Sport of the Republic of Slovenia, Dr Milan Zver, chairing the meeting, commented:  "Because an individual's attitude towards the world, the environment in which he lives, and to fundamental human rights and values is formed in early childhood, in particular during school age, the role of the institution of the school in developing appropriate intercultural competencies - linguistic, social and cultural - is very important," and added, "That is why Ministers of Education bear a very considerable responsibility for the future of Europe."
The European Commissioner for Multilingualism Leonard Orban, participating in the second day of the conference, noted the importance of learning the languages of minorities and pointed up the integration of migrants, which is a great challenge for Europe. With the countries of South Eastern Europe coming ever closer to the processes of European integration, at the conclusion of the conference the representatives of these countries presented special statements to the participants associating themselves with the opinion that it was only through dialogue that historic divisions could be overcome and a single European area built. To live actively together and not simply side by side was one of the key messages of the meeting.
At the end the ministers emphasised that the meeting in Oslo will be a milestone in the continued reinforcement of social cohesion, mutual dialogue and respect at both the European political and national State level.