13.06.2008
Prime Minister Janez Janša comments on the Irish referendum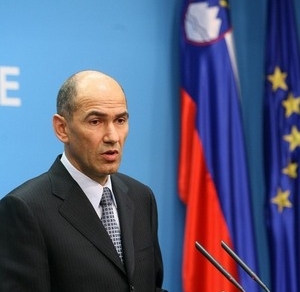 Today, we have learned about the outcome of the Irish referendum on the Lisbon Treaty.
The Slovenian Presidency of the EU deeply regrets this outcome. 
Nevertheless, we respect the democratic will of the Irish voters.
Next week, the Heads of State and Government of the EU Member States will meet in Brussels at the European Council meeting. I will invite the Irish Prime Minister to explain the reasons for the rejection of the Treaty by the Irish people. We will discuss  the situation and look for  ways to move forward.
The Lisbon Treaty has already been ratified by two thirds of EU Member States. The Treaty is necessary to make Europe more efficient, more democratic and transparent.