16.06.2008
EU General Affairs and External Relations Council assesses crisis areas in Africa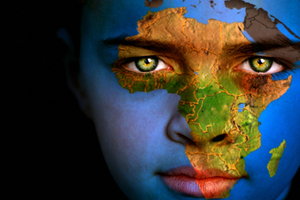 Today's General Affairs and External Relations Council, chaired by the GAERC Council President, Slovenian Foreign Minister Dimitrij Rupel, devoted particular attention to certain African issues.
Sudan
At Dr Rupel's invitation, the Chief Prosecutor of the International Criminal Court, Louis Moreno Ocampo, presented the report on Sudan that he had prepared for the UN Security Council. The Council expressed deep concern about the security situation in Sudan, which hampers the implementation of the General Peace Agreement of 2005 and conflict resolution in Darfur. The Council condemned the attacks against UNAMID troops and pointed out that the full presence and unhindered operation of UNAMID are essential for attaining peace. The regional dimensions of the conflicts also raise concern.
Somalia
The EU Council also expressed its support for an inclusive approach to the solution of the political, security and humanitarian crisis in Somalia. It welcomed the agreement between the temporary federal government and part of the opposition achieved through the mediation of the UN Secretary-General's Special Envoy Ahmedou Ould Abdallah. The Ministers also expressed their support for the UN Security Council Resolution on piracy and armed robbery off the coast of Somalia.
Great Lakes region
The Council welcomed progress in the Great Lakes region (Democratic Republic of Congo, Burundi, Rwanda, Uganda), where the EU is actively present. It stressed the regional approach as the only way to ensure an appropriate response to the interrelated problems in the region. The Council also appealed to the countries in the region to bolster their mutual relations, stressing the importance of implementing the commitments in the direction of normalising diplomatic relations which those countries had undertaken at their meeting in September 2007.
Further to this, Dr Rupel specifically pointed out the escalating violence, particularly sexual violence, in the Democratic Republic of Congo, where the fact that most of these cases went unpunished was of special concern.