16.06.2008
Presidency statement: Cyprus – Amendments to the Green Line Regulation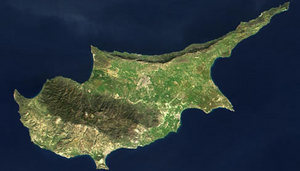 The Presidency welcomes today's adoption of the amendments to the Green Line Regulation.
The regulation, originally adopted in 2004 and first amended in 2005, contains rules for the crossing of people, goods and services across the Green Line on Cyprus.
The adopted changes to the rules aim at further facilitating trade and economic cooperation on the island and improving confidence and integration between the two communities. More specifically, they provide for the lifting of duties on agricultural products, an increase in the total maximum value of goods contained in personal luggage and govern the temporary introduction of goods from the northern part of Cyprus, where the Government of the Republic of Cyprus does not exercise effective control, into the areas under the effective control of the Government.
The adoption of the amendments is a small but important contribution to a favourable climate on the island and to the process aimed at reaching a comprehensive and viable settlement of the Cyprus issue within the UN framework and in line with the principles on which the EU is founded. The Presidency expresses the hope that further confidence-building measures in this Cyprus-driven process could be agreed soon.