17.06.2008
Role of Forests in Climate Change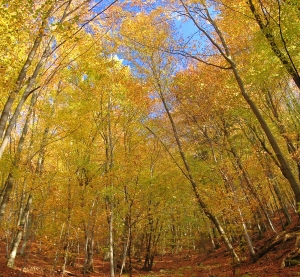 A three-day meeting of Directors-General for Forestry began today in Slovenia. The main topics of the meeting concern forests and climate change, and the question of what role forests should play in adapting to and mitigating climate change. The Directors-General will also discuss the initiative for concluding a legally binding agreement on forests in Europe which was previously dealt with at the Ministerial Conference on the Protection of Forests in Europe in November last year.
Regarding climate change, the Directors-General for Forestry will exchange views on the adverse impacts that climate change can have on forests and forestry, including fire, wind damage and migration of species.  They will further discuss the important protective role of forests, which will be particularly emphasised in terms of climate change, in respect of protection against erosion, regulating the outflow of water and framing the most appropriate policies for adaptation and methods of forest management in anticipation of climate change.
As far as the mitigation of climate change is concerned, the Directors-General will consider the role that forests play in this process. The main issues will refer to a sustained increase in the growing stock of forests and multi-purpose management, capacity and appropriate use of wood for energy, increased use of wood instead of other high-energy consumption materials, and an adequate balance of the above strategies.
The Austrian delegation will take the initiative in concluding a legally binding agreement on forests in Europe laying down minimum criteria for the protection of forests. The Directors-General will open a discussion on strengths and weaknesses of such an initiative for forestry in the EU.
The Slovenian Forestry Service will organise an expert excursion to Rakov Škocjan, where forest management planning will be presented. One hundred years ago, Schollmeyer, a forester in the Snežnik forests, devised a method of verification of management decisions, which has been in use ever since.
The Directors-General will also visit Rakov Škocjan Landscape Park, Cerkniško jezero (Cerknica Lake) and similar forest silvicultural planning areas in the Javornik forests.