18.06.2008
The Slovenian Presidency welcomes the ratification of the Lisbon Treaty in the House of Lords of the UK Parliament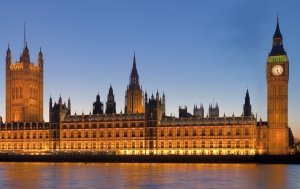 The Slovenian Presidency welcomes the ratification of the Lisbon Treaty in the House of Lords of the UK Parliament. Another endorsement of the Treaty proves that it is still a living document. Every ratification counts as an important step towards the ultimate goal, i.e. the enforcement of the Lisbon Treaty.
The Presidency believes that the ratification process in the Member States should be carried on. However, there is no doubt that a thorough political deliberation is required to find, together with Ireland, a way out of this situation.  There is no rapid solution; however, the forthcoming European Council is undoubtedly the first opportunity for a discussion on this issue.
We wish that the new Treaty would enter into force as soon as possible, as it represents an adequate compromise and foundation for further development of the Union. The Lisbon Treaty aims at ensuring a more transparent, democratic and efficient European Union – the Presidency believes that, despite the rejection in the Irish referendum, such a Union is in the common interest of all EU citizens. By enforcing the Treaty, we could redirect our efforts from tackling internal institutional issues to addressing the practical challenges of the 21st century in a more efficient way.
We remain optimists. By signing the Lisbon Treaty in December 2007, the Member States committed themselves to its earliest ratification and, so far, this goal has already been achieved by 19 countries, while in 7 Member States the ratification procedures are still under way. The Treaty was endorsed by Hungary, Slovenia, Malta, Romania, France, Bulgaria, Poland, Slovak Republic, Portugal, Denmark, Austria, Latvia, Lithuania, Germany, Luxembourg, Finland, Estonia, Hellenic Republic, and, today, by the United Kingdom. This confirmation gives the European Union a strong impetus and motivation for the completion of ratification procedures in the rest of the Member States. In order to enter into force, the Treaty has to be endorsed by all 27 Member States; therefore, it is urgent to find an adequate solution to make this happen as soon as possible.
More about the Lisbon Treaty, details of ratification procedures in individual Member States, and the benefits the Treaty brings to EU citizens is available on the web site: Europa – Treaty of Lisbon