23.06.2008
Spatial information conference in Maribor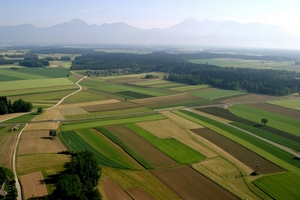 The INSPIRE Conference, being held from 23 to 25 June at the Habakuk Hotel in Maribor, is today being opened by Dr Mitja Bricelj, State Secretary at the Slovenian Ministry of Environment and Spatial Planning. Conference participants will discuss the Member State obligations and activities required under the 2007 Directive establishing an Infrastructure for Spatial Information in the European Community for environmental policy implementation purposes (the 'INSPIRE Directive').
In his welcome address, Dr Bricelj pointed out the importance of the accessibility of quality spatial information for efficient territorial planning and environmental protection. He stressed that good information infrastructure was the only way to ensure the necessary synergy for the sustainable management of natural resources and man-made facilities. He also pointed out the importance of cross-border cooperation in the management of natural resources, where cooperation between different sectors and institutions is of the utmost importance. This, however, requires the availability of standardised and comparable spatial databases.
At the three-day conference, some 300 participants from 20 countries will review the state of play in terms of incorporating the provisions of the Directive into Member State legislation and will discuss the development of national spatial information infrastructures in individual countries. They will also exchange experience in the run-up to the implementation of the Directive and be acquainted with the results of the work of the expert groups engaged in framing implementing rules for the area of spatial metadata descriptions, data search services, access to spatial data in digital form, etc.
The conference 'INSPIRE – Implementation and Beyond' has been organised by the European Commission in cooperation with the Surveying and Mapping Authority of the Republic of Slovenia and the Association of Surveyors of Slovenia. The organisers include the CEKTRA Institute and the Municipality of Maribor.