04.03.2008
Directors general enthusiastic about the reform of Slovenian vocational education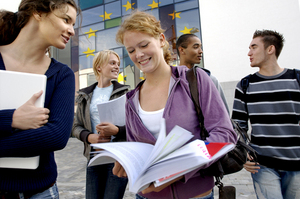 "The meeting presented the Slovenian reform of vocational education and training, its achievements and challenges, and inspired the participants," said Slava Pevec Grm, MSc, the President of the meeting of directors general for vocational education and training, which took place on 3 and 4 March at Brdo pri Kranju. She stressed that the Slovenian reform placed the greatest emphasis on "strengthening social partnership, linking school and education, and curriculum reform which aims to improve the competences of pupils." The participants pointed out that Slovenia has achieved a lot, while Slovenia's development and vocational education and training model may serve as an example of good practice for other countries.
Besides directors general of the Member States, the meeting was attended by representatives of the European Commission, associate members, Western Balkan countries and social partners; the purpose of the meeting was the exchange of experience and reciprocal learning. Thus the participants also discussed globalisation and the challenges of vocational and professional education and training. An example of good practice was presented by the Chamber of Commerce and Industry of Slovenia and the company Krka. The President stressed: "Our aim is to qualify young people for an innovative and creative approach to the complex demands of their work and life."
At the meeting, the European Commission presented the development of common tools, especially the European framework for qualifications for lifelong learning, recommendations for a European credit system for VET, and the European Quality Framework, on the basis of which young people may build their educational and qualification paths beyond the borders of their state. Representatives of the European Centre for the Development of Vocational Training presented at the meeting a very good study on new views on the need for new skills in Europe.