20.03.2008
Statement by Slovenian Presidency on the Call to Boycott the Beijing 2008 Olympic Games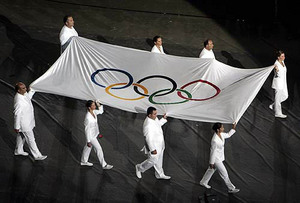 At their informal meeting in Slovenia on Monday 17 March, the Sports Ministers of the European Union expressed their deep concern at events in Tibet, called for peace and dialogue and, in their conclusions, underlined that the Olympic Games can contribute significantly to strengthening intercultural dialogue and establishing an environment in which human rights are respected. In the unanimously-adopted Ljubljana Declaration, the Sports Ministers, together with the Presidents of the National Olympic Committees of the EU Member States, the Western Balkan countries and Norway, emphasised the importance of the Olympic ideal and values in promoting and supporting human rights.
The modern Olympics have, indeed, often been used and sometimes misused by politicians and political regimes to promote different State, economic and political objectives. And as the very last resort, especially during the Cold War period, boycotts have been used. On the other hand, ever since ancient times, the Olympics have been an instrument for intercultural dialogue, solidarity, equity, respect, peace, and friendship.
In the circumstances and in 2008, the European Year of Intercultural Dialogue, the Slovenian Presidency believes that boycotting the XXIX Olympiad is not the right answer to the current political problems. A boycott could signify actually losing an opportunity to promote human rights and could, at the same time, cause considerable harm to the population of China as a whole, to sports enthusiasts and, above all, to the athletes themselves. It is encouraging that even the Dalai Lama has spoken out against a boycott.