31.03.2008
Event announcement: Informal Meeting of Ministers for Economics and Finance will be held at Brdo pri Kranju on 4 and 5 April 2008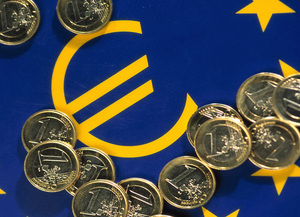 On Friday and Saturday, 4 and 5 April, the Informal Meeting of EU Finance and Economics Ministers will convene at Brdo pri Kranju, chaired by Dr Andrej Bajuk, Slovenian Minister of Finance and current President of the Economic and Financial Affairs (ECOFIN) Council. As usual, the meeting will be attended by the Finance ministers of the EU Member States and Central Bank Governors.
The Informal Meeting will commence on Friday 4 April with a ministerial working lunch dedicated to a debate on the financial situation of the countries of the Western Balkans, also to be attended by Mr Maystadt, President of the European Investment Bank, and Mr Lemierre, President of the European Bank for Reconstruction and Development.
On Friday, Baron Alexandre Lamfalussy will take part as a guest in the meeting, entirely devoted to a discussion of the economic situation and financial stability. Debate will commence with a review of the current economic and financial situation, with emphasis on financial markets, risk assessment and review of policy actions to address them. Then, the ministers and governors will focus on financial stability and supervisory arrangements, and on management of cross-border financial crisis situations in accordance with the conclusions of the Spring European Council. They will take stock of the programme under the existing roadmaps. The ministers and central bank governors are expected to sign the Memorandum of Understanding on cross-border crisis management, which will include common principles on crisis management and set out practical guidelines and analytical framework for managing cross-border financial crisis. The last part of this session will be devoted to financial markets infrastructures (in particular on clearing and settlement).
Saturday's debate will be devoted to enhancing the quality of public finances, which is one of the priorities of the three consecutive ECOFIN Council Presidencies, the German, Portuguese and Slovenian. The Slovenian Presidency will focus primarily on the efficiency and effectiveness of spending on social transfers. Professor Tony Atkinson, a distinguished Oxford academic, will take part in the discussion as a guest.
The closing part of the Informal Meeting will focus on preparations for the Spring meetings of the International Monetary Fund and World Bank.