Service navigation
Main Navigation
Area-Navigation
Further information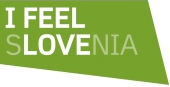 31.03.2008
Press Release by Foreign Ministers of France, Italy, Netherlands, Slovakia, Slovenia, Spain and the United Kingdom
We, Foreign Ministers of France, Italy, Netherlands, Slovakia, Slovenia, Spain and the United Kingdom held an informal meeting in Paris on March 31st 2008.
We addressed with particular concern the situation in Zimbabwe after the general elections held on March 29th 2008.
We commend the Zimbabweans who turned out to vote despite the difficult circumstances.
We call on the Zimbabwean Electoral Commission to swiftly announce all official election results, especially the results of the presidential election.
The future of the Zimbabwean people depends on the credibility and the transparency of the electoral process. We note with interest and admiration the reports from Zimbabwean civil society groups of specific results from polling stations around the country.
We look forward to working with democratically elected Zimbabwean authorities, who will be expected to improve Human rights and the rule of law for the good of the Zimbabwean people.
Date: 01.04.2008