12.05.2008
Developement ministers to discuss humanitarian situation in Burma/Myanmar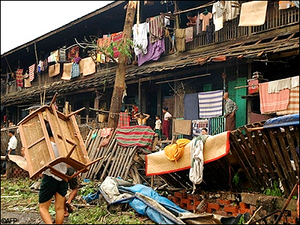 EU development minister will meet on Tuesday in Brussels on the extraordinary GAERC to discuss the humanitarian situation in Burma/Myanmar after the devastation caused by the cyclone Nargis, that has left tens of thousands people dead and even more without homes and basic means of survival.
In the meeting, the development ministers will asess the state of play regarding the humanitarian situation on the ground and review the response of the EU (member states and the European Commission).
As proposed by the Commission, the EU ministers will also try to identify and co-ordinate the best means of facilitating the mobilisation and delivery of international humanitarian assistance on the ground.
The extraordinary meeting will start at 13.45 (Council premises) and should end around 16 o'clock. At the end there will be a press conference.