14.05.2008
Directors-General Meeting on Territorial Cohesion and Urban Development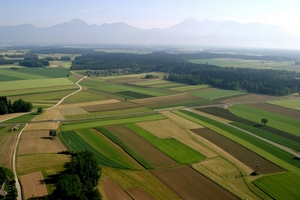 Today, a two-day meeting of the Directors-General on Territorial Cohesion and Urban Development commenced at Brdo pri Kranju. On the first day, the Directors-General on Territorial Cohesion will discuss the interim report on the implementation of the First Action Programme for the implementation of the Territorial Agenda of the European Union (Azores, November 2007). As the country holding the EU Council Presidency, Slovenia has also assumed the important task of co-ordinating and monitoring the implementation of activities defined in the Action Programme, and preparing the first report on its implementation. The meeting will also be devoted to the presentation of the current state of the process and the debate on the future of territorial cohesion.
On the second day, the Directors-General on Urban Development will take note of the report on the state of implementation of the Leipzig Charter on Sustainable European Cities (Leipzig, May 2007). Slovenias aim is to encourage a discussion on the contribution of urban planning in dealing with the challenges of climate changes and the promotion of greater energy efficiency, both with regard to the response to the Green Paper "Adapting to Climate Change in Europe Options for EU Action" and in accordance with the priority topics of the Slovenian EU Presidency.
Slovenia attaches great importance to the implementation of both documents and thereby to achieving synergy effects. The results of co-ordinated activities in the field of territorial cohesion and urban development will be presented and discussed at both meetings. Further activities to be undertaken during the French and Czech EU Council Presidency will also be presented.