16.05.2008
Informal Meeting of Directors of Veterinary Services in the EU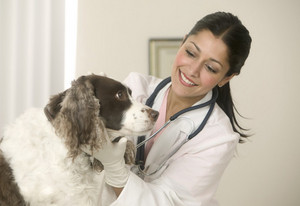 The Informal Meeting of Directors of Veterinary Services in the EU, which has been taking place in Slovenia since 13 May is due to conclude today. Apart from directors from the EU Member States, delegations from the Swiss Confederation, Norway and the Russian Federation participated in the event. At the meeting, the directors of veterinary services harmonised the positions which the Member States will defend at the General Assembly of the World Organisation for Animal Health (OIE), due to take place in Paris on 26–30 May.
The participants also touched on the progress in negotiations on veterinary agreements with Switzerland and the Russian Federation, and the related issues of mutual exchange of goods. The Presidency and the Commission took the opportunity for an operative bilateral meeting with the delegation of the Russian Federation, which will contribute to speedy progress in bilateral relations between the EU and the Russian Federation as concerns trade in foodstuffs of animal origin.
The Commission presented the Action Plan to Implement the Strategy of Animal Health Protection 2007–2013. In preparing the Action Plan, the Commission included a contribution by the directors of veterinary services which was formulated during Slovenia's EU Presidency in three working groups. The directors endorsed the Action Plan and undertook to further intensify the planned activities.
In the informal part of the meeting, the directors of veterinary services took part in a field excursion, during which they paid visits to a prosciutto factory in the Karst region, the Lipica Stud Farm and Piran. They also tasted typical Slovenian dishes.