20.05.2008
Ministers of Justice meet in Portorož on the future of European justice policy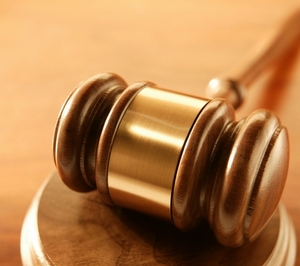 A meeting of the 'Future' High-Level Advisory Group on the future of European justice policy concluded in Portorož today. At the meeting organised by the Slovenian Presidency and the European Commission the Ministers of the current EU Presidency trio, those of the upcoming trio Presidency and those from the subsequent trio addressed the challenges of joint European justice policy after the expiry of the Hague programme in 2010.
"The end of the Hague programme is approaching," emphasised Slovenian Justice Minister Lovro Šturm. "The solutions, addressed by the Ministers today, have touched upon all the most important areas, which should be integrated in the future EU programme of cooperation in the field of justice. Today's document primarily contains guidelines and a confirmation of political standpoints," underlined Dr Šturm, the current President of the EU Justice and Home Affairs Council.
An ever-increasing number of citizens are making use of the advantages afforded by freedom of movement throughout the EU. When changing residence, making purchases and getting married across the borders of their homelands, they need and expect an efficient single area of freedom, security and justice.
The 2004 Hague Programme contains all the fundamental principles of judicial cooperation in the field of criminal and civil matters and represents a basis for the development of an area of freedom, security and justice. Good examples of areas where considerable progress has been achieved are the European arrest warrant and Eurojust and as well as, in civil procedures, various instruments with a cross-border element such as, for example, the European payment order in civil law.
In the final phase of the Hague Programme, the 'Future' Advisory Group focused on an analysis of achievements as well as of new challenges in the area of justice. The ministers also discussed the possible practical actions needed to assure EU citizens a high level of rights and legal security. They paid special attention to the issue of increasing legal security in the area of family, civil and commercial law. The Ministers also paid particular attention to the future of the rapidly developing area of e-Justice. A pilot European e-Justice Portal project is in progress, aimed at linking together all the existing solutions from the e-Justice area. The Slovenian Presidency is to organise a conference on 'e-Justice & e-Law 2008' to be held in Portorož from 1 to 3 June 2008. Within the chapter of combating organised crime, the next programme will in particular address the issue of combating terrorism while also complying with the rule of law. In this connection, the Lisbon Treaty introduces new solutions and possibilities for developing an area of freedom, security and justice. 
The meeting will be attended by Ministers from Germany, Portugal, France and Sweden as well as representatives of the Czech Republic, Hungary, Ireland and the European Commission.