21.05.2008
Janez Podobnik debates scientific facts of climate change at European Parliament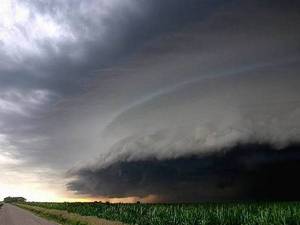 Slovenian Minister for the Environment and Spatial Planning, Janez Podobnik, took part in a European Parliament debate on the scientific facts of climate change. With the European Council conclusions of March 2007, the European Union decided in favour of decisive large-scale action on energy and climate change policy. The next step in these endeavours was the European Commission proposal for the climate-energy package in January 2008; one of Slovenia's key tasks in the area of environmental protection during its EU Council Presidency has been ensuring the swift adoption of this package.
In his address, Mr Podobnik emphasised that the field of science related to climate change and its effects had made substantial progress. This could be attributed to the increasing amount of evidence on observed climate changes, the hard work of scientists and the better dissemination of scientific knowledge. The scientific analyses of the IPCC, the United Nations' Intergovernmental Panel on Climate Change responsible for producing high-level scientific and technical reports, encompass a wide range of opinions, expertise and geographical areas.
"Last year the EU made decisive commitments on climate change policy and now it is time for action," stressed Mr Podobnik. The Slovenian Minister underlined that the EU is determined to maintain its international lead within the United Nations and to ensure that an international climate change agreement for the post-2012 period is achieved in Copenhagen in 2009, with the aim to keeping the average global temperature increase below 2ºC.