22.05.2008
European Competition and Consumer Day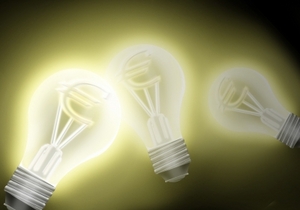 The Slovenian EU Council Presidency dedicated the European Competition and Consumer Day, held today at Brdo pri Kranju, to energy issues, highlighting two important aspects of the topic: the protection of competition and of consumers. The conference participants were welcomed by the Slovenian Economy Minister Andrej Vizjak, European Competition Commissioner Neelie Kroes, European Consumer Protection Commissioner Meglena Kuneva, and MEPs Pervenche Berès and Eluned Morgan.
In his opening address, the Slovenian Minister of the Economy, Andrej Vizjak, among other things, underlined, "Concern for consumers and concern for the quality of life call for the liberalisation of basic services. In this, safety measures are required, these being of vital importance for a modern and flexible economy and for social inclusion. An effective and competitive internal energy market is key to achieving a sustainable, competitive, reliable and high-quality energy supply. To protect consumers in exercising their rights to basic services and choices, we need to establish a transparent market, more effective mechanisms for appeals and legal remedies."
The first part of the conference 'Energy – Is efficient competition a possibility?' was moderated by Mr Tomaž Orešič, Group Head of Marketing Central and Western Europe at EFT Group. The afternoon plenary session 'Energy as an inevitable and scarce source for consumers', moderated by Klemen Podobnik, Associate Professor at the University of Ljubljana's Faculty of Law, is dedicated to consumer issues.
Both plenary sessions feature a number of renowned Slovenian and foreign experts in the field of competition and consumer protection, representatives of the European Commission, European Parliament and Permanent Representations of the Member States to the EU, and national competition and consumer protection representatives from the EU Member States and countries of South-Eastern Europe.
The conference provides an opportunity to exchange views on the liberalisation of energy markets and on measures taken by the European Commission to ensure effective competition and to establish the single energy market. The latter should enable all consumers in the EU, whether citizens or enterprises, to have a genuine choice and should allow the Member States to pool their experience in the area of energy markets. Despite significant progress towards establishing a competitive market, the competent authorities still have a great deal of work to do. In this context, the full involvement of all parties associated in any way with the operation of energy markets needs to be enlisted, and effective competition needs to be ensured on the energy markets, thus enabling enterprises and households to have a choice.