22.05.2008
Europe closer to providing mobile satellite services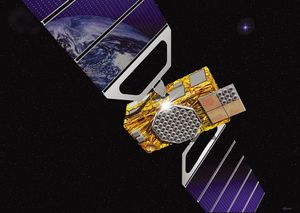 The Slovenian Presidency welcomes the vote in the European Parliament on 21 May in favour of the proposal for a Decision on the selection and authorisation of systems providing mobile satellite services, supported by the great majority of MEPs (652 votes). This is the first official step towards adoption of the Decision at first reading.  The text of the Decision harmonised with the Slovenian Presidency is expected to be approved by the EU ministers competent for telecommunications at the next meeting of the Transport, Telecommunications and Energy Council on 12 June.
Adoption of the Decision will make it possible throughout the EU to select common satellite system providers who will be providing mobile satellite services in all the Member States. Mobile satellite services include several types of service such as a broadband access to Internet, mobile TV services and civilian protection and relief services in the event of a disaster. Because these services will be carried out via satellites, they will be accessible to users regardless of location. The services will also be provided in geographical areas that are not well covered by other electronic communication services, in particular rural areas, and this will play an important role in bridging the geographical digital gap.
Ensuring that mobile satellite services will be accessible in all Member States to the greatest extent possible represents a great success for the Slovenian Presidency. The original proposal of the Commission did not contain this assurance and thus met with considerable resistance from certain Member States. The proposal of the Slovenian Presidency to determine the minimum requirements for initial geographical coverage and coverage of every Member State separately can be deemed a decisive shift in the consideration of this Decision proposal.