26.05.2008
EU General Affairs and External Relations Council: preparations for the conference on Iraq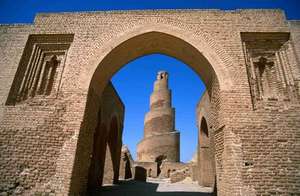 "The efforts of the European Union aim at a safe, stable, democratic, successful and unified Iraq," outline the conclusions on Iraq adopted today by the EU General Affairs and External Relations Council. The Council affirmed its support for efforts to build an independent, sovereign, unified and territorially integrated state; it also pointed to the central role played by the UNAMI mission in the implementation of UN Security Council Resolution No. 1770. The conclusions adopted by the EU Council provide representatives of the European Union with a platform for their contribution to the first annual review conference of the International Compact with Iraq, to be held in Stockholm on 29 May 2008, where the EU Council will be represented by its current president, the Slovenian Minister of Foreign Affairs, Dr Dimitrij Rupel.
At the EU Council meeting, Dr Rupel said that the Stockholm conference would provide the international community with an opportunity to review the progress achieved in the implementation of the International Compact with Iraq and to reiterate its support for the efforts of Iraq's government. On 19 May, a review report was issued. It stresses the progress made so far and proposes means to accelerate implementation in future. "I believe that the list of achievements is impressive and the commitment voiced by the government of Iraq to continue the efforts is very encouraging," said Minister Rupel.
The EU Council conclusions also emphasise the importance of national reconciliation in Iraq and call all sides to make every effort towards reconciliation. The EU also welcomes a political agreement on regional elections, due before the end of this year. The Council drew attention to the issue of security in the country and voiced its concern over the large number of refugees within Iraq and Iraqi refugees in the neighbouring countries. The EU foreign ministers expressed their concern regarding human rights. The EU Council confirmed its commitment to continue to support Iraq in accordance with the numerous decisions adopted.