26.05.2008
EU General Affairs and External Relations Council assesses elections in Georgia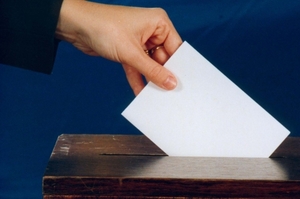 In Brussels the EU General Affairs and External Relations Council, chaired by the Slovenian Minister for Foreign Affairs, Dr Dimitrij Rupel, assessed Georgia's parliamentary elections held on 21 May. Dr Rupel, who recently visited Georgia, said that according to the OSCE/ODIHR, the elections "offered an opportunity for the Georgian people to choose their representatives from amongst a wide array of choices. The authorities and other political stakeholders made efforts to conduct these elections in line with OSCE and Council of Europe commitments." However, the Slovenian Foreign Minister pointed out that numerous problems were nevertheless identified, which means that fulfilment of these requirements is difficult and inadequate.
In its conclusions, the EU Council first expressed satisfaction that the elections were conducted in a peaceful manner and urged the authorities to remedy the deficiencies identified by the OSCE observers. It also called for constructive dialogue between the government and the opposition.
The Council expressed its deep concern with regard to the growing tension between Georgia and the Russian Federation and reiterated its full commitment to the principles of independence, sovereignty and the territorial integrity of Georgia, in accordance with the provisions of the UNSC. The EU Council also invited all parties to calm their rhetoric and sustain from provocation and conclusions that would endanger the realisation of the above principles.
Regarding the latest developments, the EU Council supported the UNOMIG activities to establish the responsibility for the shooting down of an unmanned Georgian plane. At the same time, the Council supported international efforts to reach a peaceful solution to conflicts in Abkhazia and South Ossetia, in particular the endeavours of the UN, the Group of Friends of the UN Secretary-General and the OSCE.
Regarding the relations between the EU and Georgia, EU foreign ministers were in favour of strengthening the relations by actively continuing political dialogue and implementing the European Neighbourhood Policy Action Plan. They also considered the possibilities of stronger economic relations and an agreement on free trade when the necessary conditions are fulfilled.