29.05.2008
Experts discuss energy-efficient construction and climate change in the Alpine region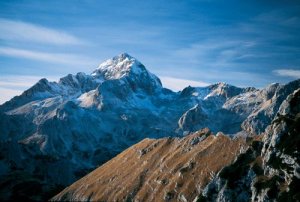 At Dobrovo Castle in Goriška Brda a two-day Alpine Convention seminar entitled 'Energy-efficient construction with regard to adjustments to climate change in the Alpine region' starts today. It will be attended by experts on energy-efficient construction, climate change, and population and culture.
The advantages and opportunities of energy-efficient construction in the Alpine region will be presented at the seminar. Maintaining the wealth of the Alpine region is the responsibility of the people who live there. Construction in the Alpine region is not only a challenge in view of the climate and technical aspects, but also a cultural challenge. Regional characteristics need to be taken into account, and priority given to environmentally friendly construction and the use of material and labour force from the region. Special features of the Alpine region with regard to prevention of and adaptation to climate change will also be presented. The purpose of the seminar is to stress the importance of an integral approach in order to achieve effective solutions in the Alpine region in terms of creating better living conditions, reducing the impact of climate change and improving energy efficiency.
Slovenia is a Contracting Party to the Alpine Convention and actively participates in its activities. At the beginning of 2009, it will take over from France the presidency of the Convention's bodies for the next two years. During the Slovenian EU Presidency we would particularly like to draw attention to concern for the Alpine region. We hope that the seminar encourages cross-border cooperation between Slovenian and Italian communities on both sides of the border and that Goriška Brda becomes a model region of good cross-border cooperation.