Service navigation
Main Navigation
Area-Navigation
Further information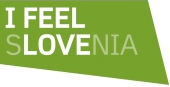 20.02.2008
Report on the Treaty of Lisbon – statement by State Secretary for European Affairs Janez Lenarčič on behalf of the EU Council
Dear Members of the European Parliament,
The Presidency welcomes this opportunity to discuss the Treaty of Lisbon. We also thank the European Parliament for the work done, in particular for the report prepared by MEPs Corbett and Mendez de Vigo. We agree with the positive assessment of many elements of this Treaty.
It is a fact that, for quite some time now, Europe has been facing numerous challenges both within the Union and in the global community. Therefore, the reforms are undoubtedly needed.
Desiring to continue the process of strengthening the efficiency and democratic legitimacy of the Union as well as improving its functioning, the representatives of Member States governments signed the Treaty of Lisbon in December 2007.
Much has been said about the advantages of the Lisbon Treaty – may I mention just the major ones:

better functioning of the institutions which bring together 27 Member States,
improved efficiency and simplification of EU decision-making procedures,
enhanced democracy and transparency,
and – what's very important – bringing the European Union closer to its citizens.

Our common aim is that the Treaty would enter into force on 1 January 2009.
In order to achieve this aim, all Member States should now focus on the ratification of the Lisbon Treaty. I congratulate those Member States that have already accomplished this. The Presidency is aware that the ratification procedures fall within the sovereign responsibility of each individual Member State, but at the same time wishes that the ratification procedures would be carried out smoothly and without complications. The Lisbon Treaty is a well-prepared document that will enable the European Union to tackle the contemporary challenges more easily.
However, full enforcement and implementation of the new Treaty require certain preliminary arrangements. The Presidency is aware of the complexity of this issue and the related need for a single framework as agreed at the December European Council. For these reasons, we have intensified our cooperation with the next French Presidency and the institutions.
At the same time, I would like to stress that many aspects regarding the implementation of this Treaty can only be developed after the Commission submits its proposal and in cooperation with the European Parliament. All other relevant stakeholders will also be involved.
The Presidency notes that all who are involved in the preparatory work act responsibly. We wish that such conduct would continue, as this will enable us to contribute our best to successful ratification procedures and enforcement of the Lisbon Treaty.
Thank you!
Date: 20.02.2008