18.06.2008
Plenary session of the European Parliament - Reply by State Secretary Janez Lenarčič on behalf of the EU Council to an oral question with Debate: the crisis in the fisheries sector caused by rising fuel oil prices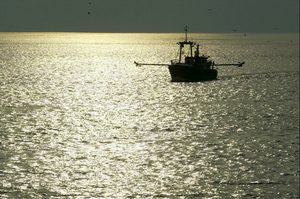 Check against delivery!
Dear Mr President, Honourable Members of the European Parliament,
First I would like to thank the Honourable Member of the European Parliament, Mr. Morillon, for his question on behalf of the Committee on Fisheries.
The Slovenian presidency is aware of the magnitude of the problem concerning rising fuel prices and their negative impact on fisheries in the EU. I can inform you that yesterday the President of the Agriculture and Fisheries Council, Minister Iztok Jarc, met with some fellow ministers in Venice, in order to discuss this issue. Together they debated and prepared some proposals for improving current difficulties in the EU fisheries sector, which will be discussed in the coming days.
However, I would like to recall that this situation is not confined to the fisheries industry. High fuel prices are detrimental to all industries across the board, including agriculture, transport and manufacturing. The crisis has triggered a serious situation in all sectors. It is therefore an issue of a horizontal nature, which comprises elements touching on competition policy, state aid and fiscal measures.
It is the gravity of this issue and its negative impact on the EU fisheries sector that provoked the Slovenian Presidency to include it on the agenda of the Agriculture and Fisheries Council to be held early next week. This will serve as an opportunity for Ministers to present their views on the current situation and exchange views on most the appropriate solutions with Commissioner Borg.
Furthermore, the Presidency decided to change the theme of the informal meeting of fisheries directors to be held in Slovenia at the end of this month, so that fisheries directors will also be able to discuss this burning issue.
The Council also addressed the issue of rising energy prices at three of its recent meetings.
Allow me to explain in greater detail the conclusions of the Ecofin Council. In relation to oil prices, the Council expressed concern at the continued surge in oil prices and discussed ways of addressing the attendant social and economic consequences. It underscored the need to foster energy efficiency and alternative energy sources, increase the transparency of oil markets, promote competition in energy markets and enhance dialogue with oil-producing countries. In the same meeting, the Council also encouraged the Commission to further review commodity-related markets and to consider policy responses aimed at limiting price volatility.
As the Presidency has already stressed in the morning debate on preparation for the European Council, this issue will be discussed also at the meeting of the European Council by Heads of State and Government, and will be included in its conclusions on high food prices.
I am looking forward to hearing your discussion.
Thank you.