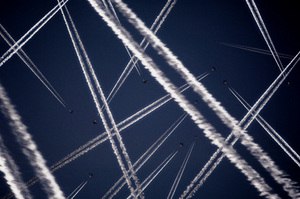 A well-functioning internal market remains a key element for the competitiveness of the EU economy. From the perspective of the opportunities and challenges brought by globalisation, future efforts to improve internal market operations are all the more important for EU companies, which have to adapt to global market situations. It is therefore essential that managers, particularly in small and medium-sized enterprises, trust the internal market. It is also very important that consumers increase their confidence in the internal market. Confident, informed and empowered consumers are the engine of economic change, as their choices encourage innovation and efficiency.
The free flow of goods is certainly the main pillar of the internal market and the driving force for competitiveness and economic growth in the EU: implementing the principle of mutual recognition with a new regulation will therefore continue to eliminate unnecessary technical obstacles to trade within the Community and consequently strengthen the internal market.
The harmonisation of technical requirements for products at EU level has proven to be the optimal means for the elimination of technical obstacles to trade. In this respect, the directives of the 'new approach' play an important role in the creation of the internal market, as they include the majority of products marketed in more than 20 industrial sectors across the EU. The 'new approach' concept is based on mutual trust between all parties, so the new regulation ensuring a common and transparent legal framework for accreditation and market control will strengthen the mutual trust of the parties. It should also be pointed out that small and medium-sized enterprises will profit from the regulation, as it will ensure a more favourable legal framework for their operation.