02.04.2008
Working meeting of national environmental assessment experts and environmental authorities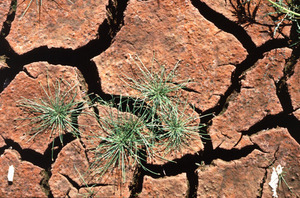 From today until Friday (2 to 4 April), under the Slovenian EU Council Presidency, two expert events will be held concurrently in Ljubljana (Hotel Garni, Grand Hotel Union), namely:
At the meeting the national experts will discuss, among other issues: legal matters including legal proceedings, ratification of the Appendices to the Convention on Environmental Impact Assessment and of the SEA Protocol, examples of cross-border projects such as North Stream, and the report on the implementation of the two Directives. As the Presidency country, Slovenia will also report on preparations for the Fourth Meeting of the Parties to the Convention on Environmental Impact Assessment, a ministerial conference which will be held in Romania from 19 to 21 May.
This topic is highly topical, as it involves a cross-sectoral environmental assessment instrument, which is just being introduced on the strategic level and has only been really put to the test for the first time in the strategic environmental assessment of all plans and programmes approved by the European Commission under the new financial perspective.

The ENEA (European Network of Environmental Authorities) is an important forum for the promotion of the environment and environment-friendly planning and their incorporation into cohesion policy (Structural and Cohesion Funds). It is particularly important for the exchange and development of good practices between Member States. On the first day, workshops will be held on strategic environmental assessment and cohesion funds, on Natura 2000 and cohesion policy, and on territorial cohesion. Slovene experts will actively participate in all three workshops.
Since the two meetings will be held concurrently, a joint plenary meeting of the ENEA and EIA/SEA will be held on the next day (Thursday 3 April). The main emphasis will be on discussions on the relationship between the Environmental Impact Assessment Directives and other EU legislation, cohesion policy and strategic environmental impact assessment.
Special attention will be given to the experience gained by the European Commission in the strategic environmental assessment of all operational programmes constituting the framework for the new financial perspective 2007-2013. Another discussion topic will be the implementation of the European Biodiversity Action Plan under the Structural Funds.