05.02.2008
EU Directors-General Responsible for Sport comment on White Paper and Doping in Sport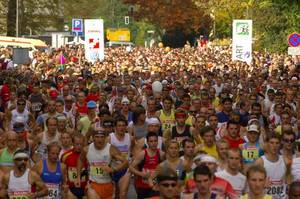 "Sport plays an extremely important social role and should, therefore, be accorded its due place in the European institutions," affirmed the Slovenian Minister of Education and Sport and current President of the EU Council, Dr Milan Zver, addressing the Directors-General responsible for Sport. "The White Paper provides a good basis for giving sport its proper place, and a more active role in combating doping should not be forgotten," he underlined. The statement was endorsed by the Directors-General from the EU Member States and directors from the Western Balkans countries attending the meeting in response to the invitation sent by the conference chairman, Director-General of the Directorate for Sport at the Ministry of Education and Sport, Mr Simon Starček.
On the first day of the meeting, the Directors-General focused on the White Paper on Sport and the Pierre de Coubertin Action Plan, which are of essential importance to the future of sport in the European Union. The conference chairman, Mr Simon Starček, who had also invited representatives from the countries of the Western Balkans, stressed that they had moved "a step closer to establishing the most urgent priorities, which, with monitoring of the implementation of the White Paper, would lead to the development of a Sports Programme in the European Union." The Director for Youth, Sport and Citizenship at the European Commission, Pierre Mairesse, gave assurances of the European Commission's full support and agreed with the statement, adding, "The White Paper is a good start; however, the next step is the Sports Programme, which also has a financial component."
As scheduled, the main topic of the second day was doping in sport. Following the meeting, the chairman, Mr Simon Starček, noted that "The Directors listened with interest to the report of the WADA-Europe Meeting where agreement had been reached on improving Europe's position on WADA's executive committee." The President emphasised that the Directors had undertaken to play an even more active role in the fight against abuses in sport, in particular through development and leverage and mechanisms to curb negative factors in sport.
In conclusion, chairman Simon Starček reported that the meeting had been "very effective and successful since it set the guidelines for the Informal Meeting of Sports Ministers to be held at Brdo on 17 March 2008." Furthermore, the "conclusions adopted at the meeting form the basis for discussions a civil society on the specific nature of sport, the limits of the autonomy of sport and its priorities, which would enable sport to be given its proper place," he added.