20.05.2008
Adjustment of Common Agricultural Policy a response to challenges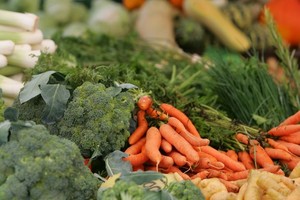 Slovenian Presidency welcomes the legislative proposals by the European Commission in its review of the Common Agricultural Policy. "With these adjustments, the CAP will be more efficient, while agriculture will have to adapt to new global market conditions and challenges," President of the EU Agriculture Council Iztok Jarc said. "All changes must be balanced in order to ensure a stable environment for the producers that will not threaten the European model of agriculture and its competitiveness."
Slovenian Presidency will endeavour to lead the debate on the new legislative proposals towards decisions that will ensure a greater stabilisation of agricultural markets and contribute to greater competitiveness and productiveness of the European agriculture, while at the same time making sure that the necessary adjustments to new challenges, such as climate change, biofuels, environment protection and food safety, are also made.
The new legislative proposals are also an opportunity for the CAP to respond to current high prices of agricultural products and food shortages. "This is a question that touches not only agriculture, but also trade, the environment, energy and security," Slovenian Minister Jarc emphasised. "These challenges must receive a common and sustainable response at the EU level. The adaptation of the CAP can be only one step towards resolving this problem."
In the current 'Health Check' of the CAP some changes are also foreseen that would contribute to the mitigation of the current market situation. These changes are: further decoupling of support, permanent abolishment of the set-aside requirement, gradual abolishment of the milk quotas by 2015, adjustment of the intervention in the cereal sector, and making the transition from support for energy plants to more effective solutions to bolster the bio-energy sector – without, however, adversely impacting the production of foodstuffs and feedstuffs – including the production of second-generation biofuels.
The debate will continue at the informal ministerial meeting in Slovenia on 27 May, for which the Presidency has prepared a "Reflection Paper". With the aim of placing the 'Health Check' in a wider context, concentrating on the ongoing and new challenges which lie before CAP, a set of pertinent questions will be raised: "How will agriculture adapt to these challenges? How to ensure more high quality food at reasonable prices for a growing world population and at the same time enhance biodiversity, preserve cultural landscape and protect natural resources like water, air and soil? To what extent could adjustments of the CAP in the context of the 'Health Check', already contribute to resolving these issues?"
The Reflection Paper, including all other documents, is available here