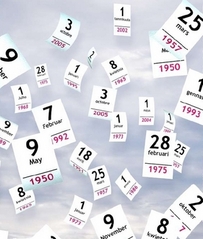 Enlargement is one of the EU's most powerful policy tools, because as recent history testifies, it is the appeal of the EU and the desire to become a member country that helped to transform Central and Eastern European countries into modern and well-functioning democracies. Enlargement is a carefully managed process which helps in the transformation of the countries involved, propagating peace, stability, prosperity, democracy, human rights and the rule of law and market economy across Europe.
Past enlargements
18 April 1951
On the basis of the Schuman plan

, Belgium, Germany, France, Italy, Luxembourg and the Netherlands sign the Treaty of Paris, founding the European Coal and Steel Community. In this way, none can on its own make the weapons of war to turn against the other, as in the past.
1 January 1973
Denmark, Ireland and the United Kingdom join the EU.
1 January 1981
Greece joins the EU.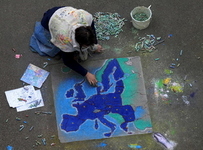 1 January 1986
Spain and Portugal join the EU.
1 January 1995
Austria, Finland and Sweden join the EU.
1 May 2004
Cyprus, the Czech Republic, Estonia, Hungary, Latvia, Lithuania, Malta, Poland, Slovakia and Slovenia join the EU.
1 January 2007
Bulgaria and Romania join the EU.