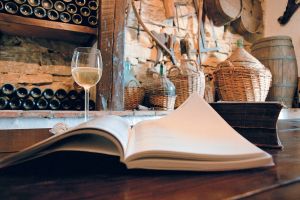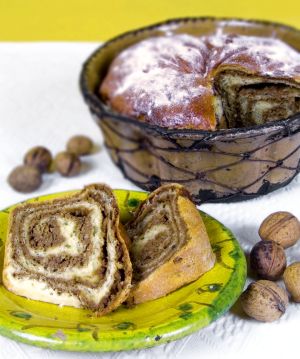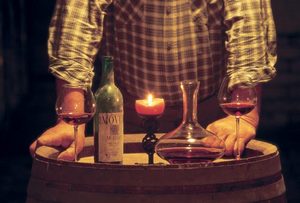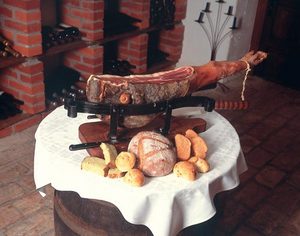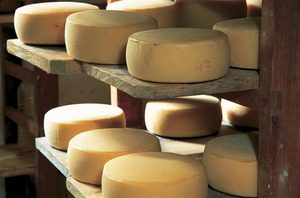 Wine list
Primorska Winegrowing Region home of the famous Teran and Refošk wines and unique indigenous varieties
Posavje Winegrowing Region home of the Cviček – a gentle and youthful Slovenian wine
Podravje Winegrowing Region home of the oldest grapevine in the world and splendid white wines
Wine routes of Slovenia with twenty routes and wines for every taste
Menu
Hospitality of Slovenian inns and tourist farms
Traditional culinary delights combining inspirations from Europe's Alpine, Mediterranean, and Pannonian worlds
Original pastries (potica, štruklji, žlikrofi, gibanica, pogača) and all kinds of bread
A wealth of casseroles and stews with sumptuous tastes of nature
Well, of course, you would like to taste something uniquely Slovenian.
Slovenia's Kras is the classic Karst which gave the name to the distinctive limestone landscape. Perhaps ajdova kaša (buckwheat groats) with porcini and beans? Buckwheat is a traditional crop plant in Slovenia, and Slovenian forests are full of wild mushrooms. You can also try one of the traditional vegetable and meat stews. Perhaps you would like to taste the famous Idrija žlikrofi, or štruklji, which can be boiled or baked, sweet or savory. Over fifty different kinds of štruklji are known in Slovenia. If you prefer vegetables you won't miss them here – we'll pick them for you in the garden or find them at the market where farmers from the outskirts of Ljubljana sell their produce. In the spring, we harvest asparagus both cultivated and wild from Primorska. You can enjoy your salad with excellent pumpkinseed or olive oil, which are particularly good in Slovenia. No meal is complete without potica, a roll cake made everywhere in Slovenia, but with different fillings, from walnuts to tarragon, from poppy seeds to cracklings. Slovenian cooking is regionally diverse and a number of dishes bear the labels attesting their traditional reputation or geographical origin such as Upper Savinja Valley želodec, Prekmurje gibanica, Idrija žlikrofi, Kranjska klobasa, Tolmin and Nanos cheeses, Kočevje honey, olive oil from Slovenian Istria, and many other delicacies. Would you like to taste something more familiar? No problem: Slovenia developed its culinary traditions by combining the influences of neighbouring cuisines and over time adapting them to its own taste. You will certainly enjoy international dishes flavoured the Slovenian style.
Along with your meal, we recommend a glass of Slovenia's best.
Chose among wines from Slovenia's three winegrowing regions, each of which has its own excellent and original wines. The wine hills of the Podravje region are home of the Rhine and Italian Reisling, Traminer, Sauvignon, Chardonnay, Furmint, and original Ranina wines. The sun-bathed Primorska offers Teran, Malvasia, Refosco, Sauvignon, Chardonnay, and indigenous Slovenian varieties. The Posavje region of central Slovenia surprises with Cviček, a unique and fresh wine with low alcohol content. Even if you don't taste its wine, visit the oldest grapevine in the world in Maribor. In our many wine cellars with venerable traditions, you can see for yourself that Slovenia's winegrowing and wine producing heritage goes back to Roman times.
Don't worry, pleasure doesn't stop here.
Step into one of Slovenia's traditional inns. Visit a tourist farm. Follow the twenty Wine routes around Slovenia. Trust the advice of a sommelier and treat yourself to a guided wine tasting tour, try a palette of dishes for lovers of slow food, and perhaps a special toast. After all, you are in Slovenia, the country that chose one stanza of the poem Zdravljica (A Toast) as its national anthem.
PICK YOUR CHOICE!

FIND OUT MORE!